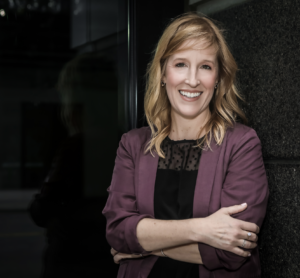 Holly Buczek is no stranger to auditions, having been in the business as a performer since she was 5 years old! After graduating from Tisch School of the Arts at NYU and while performing at Vital Theatre Company, Holly discovered her passion for casting when the artistic team asked her to step in and cast Vital Theatre's award winning seasons of new, family musicals. Her enthusiasm for her work and drive to advance catapulted her quite rapidly into a full career in casting. Over the years, she has worked on the casting for Broadway, Off-Broadway, National Touring Companies, Regional Theatre, Family-branded shows, Film/TV and more. One of her casts was Olivier Award Nominated in 2023!
Holly prides herself on creating a warm, but structured casting environment that allows performers to bring their best self to the table. She believes that honoring the creative vision of the team through the casting process is imperative to the success of the project.
Holly has led workshops for Barrington Stage, Broadway Kids Auditions, The Wright Way, Broadway Artists Alliance, Actor Therapy, The Growing Studio, Berklee School of Music at Boston Conservatory, NYU, Actors Connection and many other schools. She is the Business of Acting Instructor and Showcase Consultant for American Academy of Dramatic Arts in NYC. Through teaching she strives to help performers navigate the audition process in a way that allows them to bring their unique and authentic self to their work in the audition room.