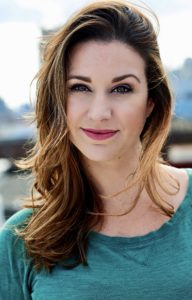 Originally from Los Angeles, CA, Courtney comes from a long family line of actors, musicians and talent agents. After attending Dr. Phillips High School's Performing Arts Magnet in Orlando, FL she went on to earn a Bachelor of Fine Arts from NYU Tisch School of the Arts. As an Equity actress she worked regionally, toured internationally, sang on cruise ships and even co-hosted a live game show on Nickelodeon.
After years of working in the field, Courtney inevitably found that what she really wanted to do was to be a part of the puzzle solvers; the ones making the magic. This led her to an apprenticeship with Eisenberg/Beans Casting, where she quickly worked her way up to casting assistant and finally, casting associate. While at E/B Casting, she had the pleasure of working on projects for Folger Theatre, Dallas Theatre Center, Broadway in Chicago, Bedlam Theatre Company, Ivoryton Playhouse, Norwegian Cruise Line, various SAG indie features and in 2018 made her Broadway casting debut with Gettin' The Band Back Together.
With a diverse resume in both the entertainment and hospitality fields, she brings to the casting table real world experience and a deep rooted appreciation for actors, travel and Pinot Noir. Having been an actor herself, she has a genuine respect for the talent from the moment their interaction begins. Courtney believes that actors give their best work when they are prepared and supported and strives to create a warm, engaged and safe audition space for both the talent and creative teams.
Instagram: @courtbhammond